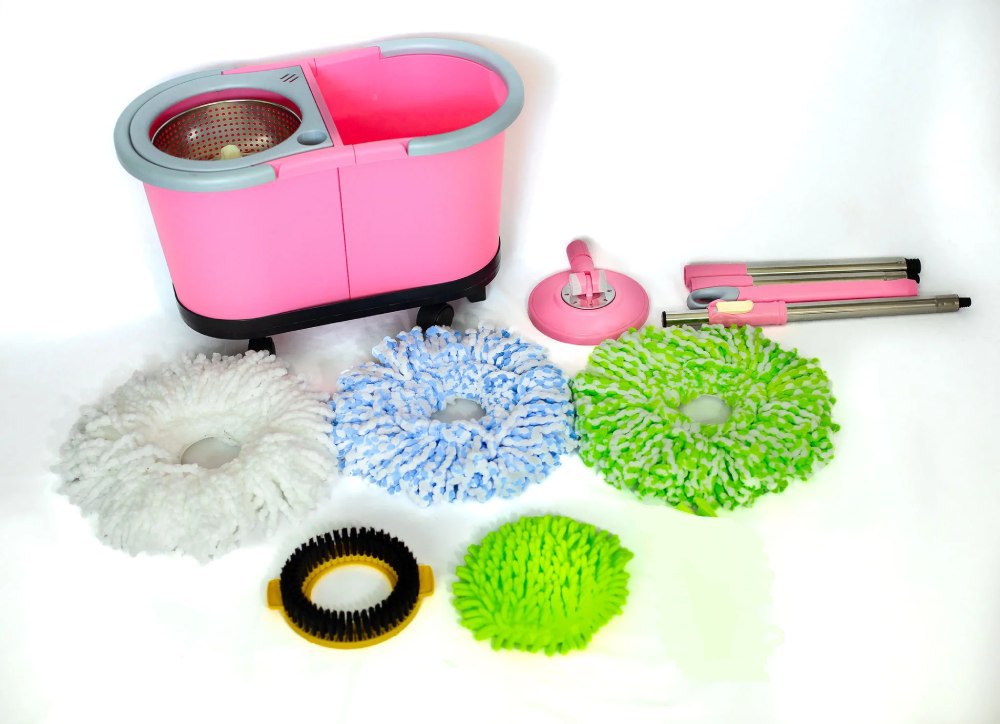 Spin Right Mop - Ultimate Split Bucket System
The Ultimate Split Bucket System holds up to 1.5 gallons and has a plug to drain the dirty water. The stainless steel wringer allows you to control the mop heads moisture and the extra-long mop pole extends up to (61") which eliminates the need to bend and strain your back. The two bucket system connects with three hooks and is stackable for convenient storage. It also includes 3 microfiber mop heads (colors may vary) that are machine washable. Remember to wash individually and hang dry.
Additionally, 2 bucket system comes with a scrub brush to scrub the floors, shower and tub. Also includes Dolly, a chenille duster that can be used wet or dry to dust, clean your walls, baseboards, wash the car and windows and more.. You can really get creative with it! (Hand wash only). This fully loaded system allows you to tackle your entire house with ease.
Ideal for smaller spaces. You will have to refill the bucket more frequently.
Only 59 units left